Jun 28, 2023 – From Ceramic Central Monthly 07-12-2023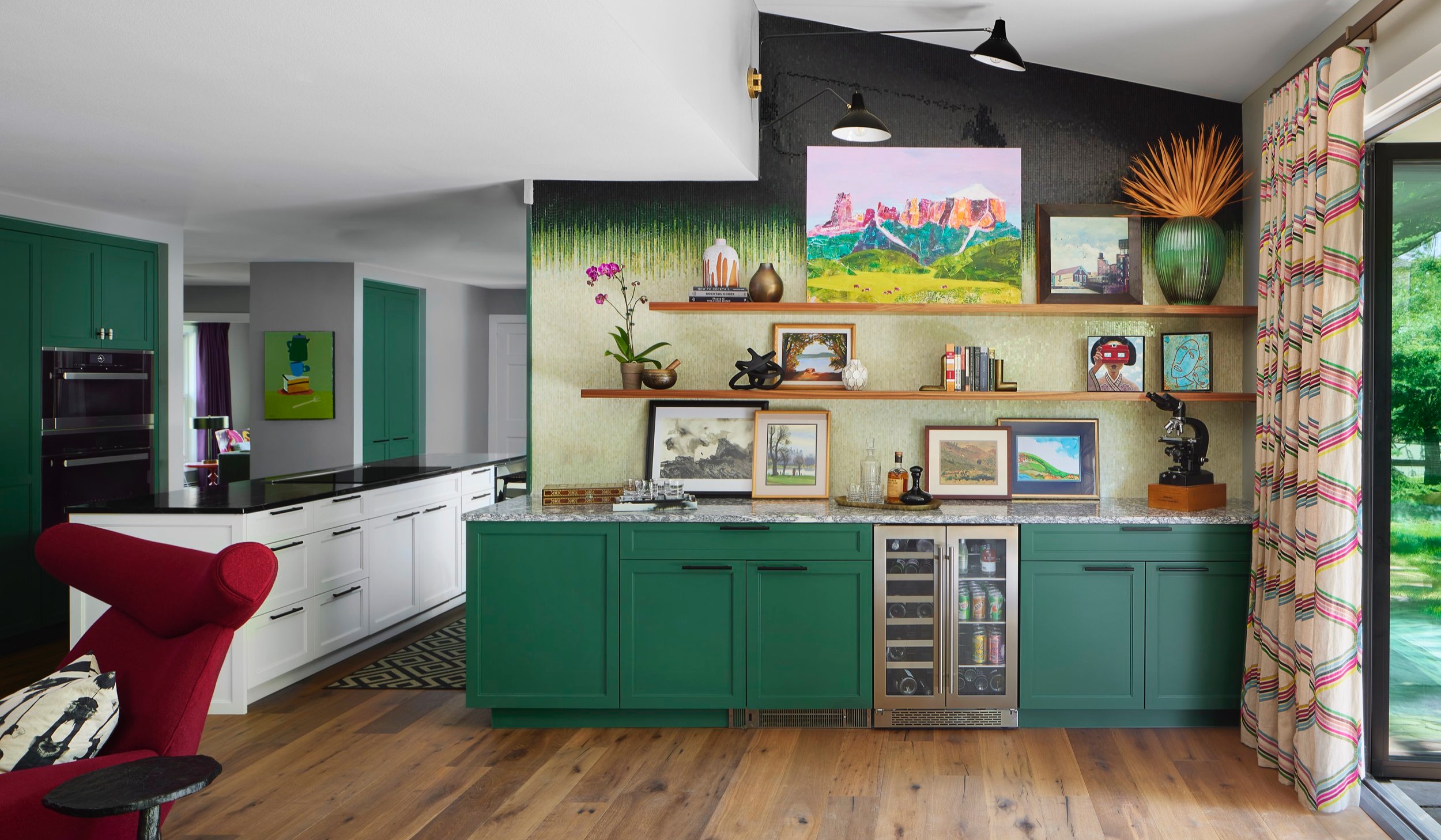 Decorative Materials Design Consultant, Monica Lozano, recently had the opportunity to chat with Denver design powerhouse, Atelier Interior Design, on their expert use of our products. The award-winning design firm, headed by Katie Schroder, is known for one-of-a-kind aesthetics driven by vibrant color, pattern and culture.
Katie and her team never cease to amaze us with their creativity and ingenuity when it comes to using tile and stone in their designs. It's always a delight when the Atelier team comes into the showroom because we know they don't shy away from the playful products to create something fabulous!
Atelier put together a great synopsis of their conversation with Monica regarding tile in design, recapped below. Follow along to read about our relationship with the design firm, what's new in tile in 2023 and more!
Tile Style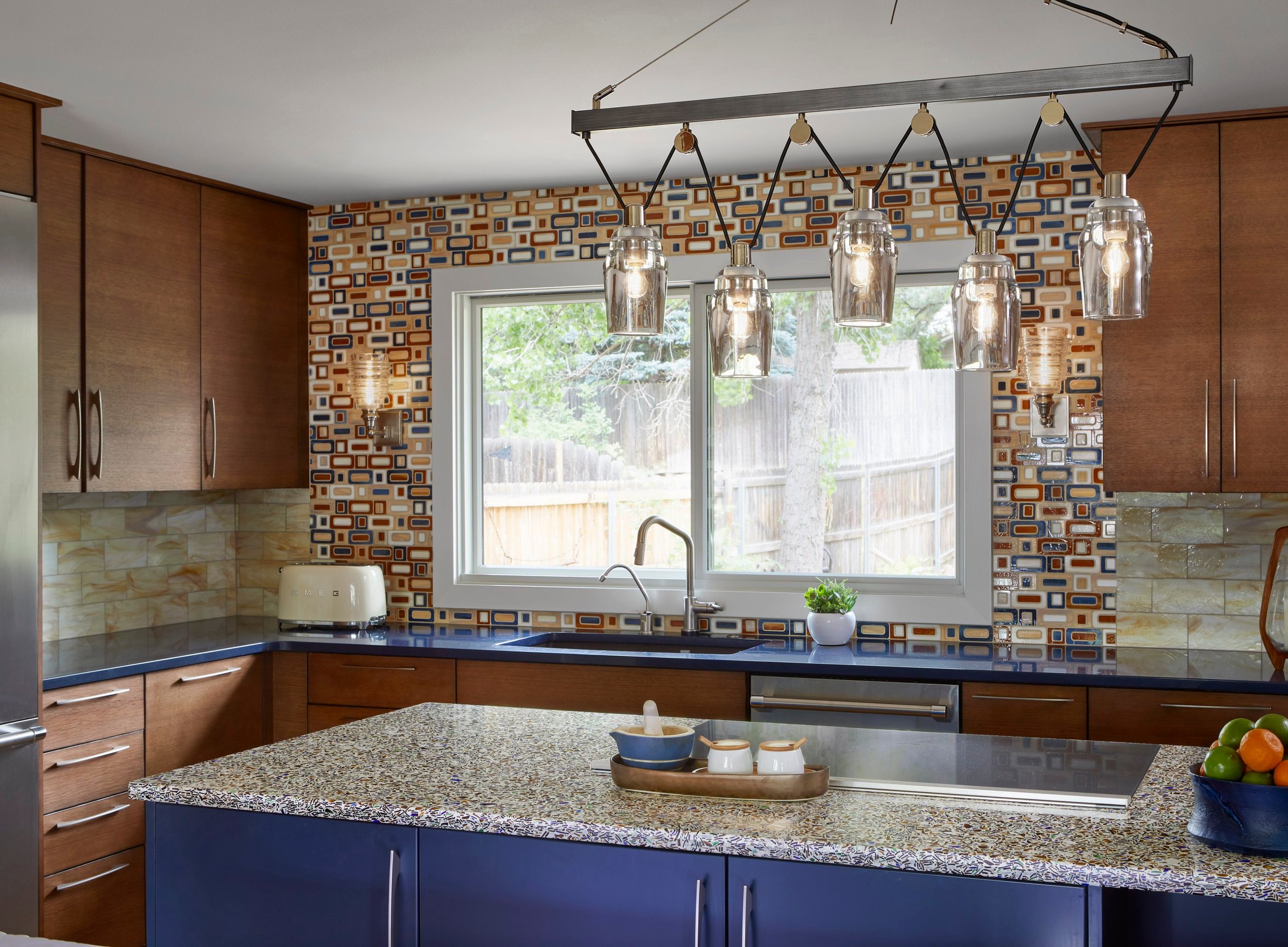 Photographer: Susie Brenner
"Tile serves as more than just a protective surface for areas in your home. By enhancing the look and feel of a space and bringing to life the design that homeowners envision, tile and stone play a very important role in interior design. Tile is one of the go-to finishing materials for Atelier due to the wide variety of color, textures, materials, and shapes." – Atelier Interior Design.
Looks That Are Having a Moment
"Color and pattern are top themes in the marketplace, during the pandemic, neutrals, whites beiges and blues dominated. Post-pandemic, color and pattern have emerged, which we know Atelier loves as much as we do. From warm colors to jewel tones to saturated colors to metallics, these styles are growing in popularity and bold tile is having a moment. It seems that that those who have been stuck in the house are wanting to bring some life into their home."
"A recent collaboration we're obsessed with that meets the color criteria is the Kat and Roger collection. The Kat and Roger team creates pottery using material to express the nature of their surroundings and experiences living in a visual culture. The creativity, color and clay that the brand is known for makes their collaboration with Pratt + Larson a perfect fit."
"We are seeing organic, earthy, artisan-core driven mosaics that are stunning and transport you back in time. Hand-clipped, hands-on options specialize in experimentation around blending color. They are taking the grassroots technique of hand-chopped mosaic making and applying that to contemporary patterns for a more modern twist." – Monica Lozano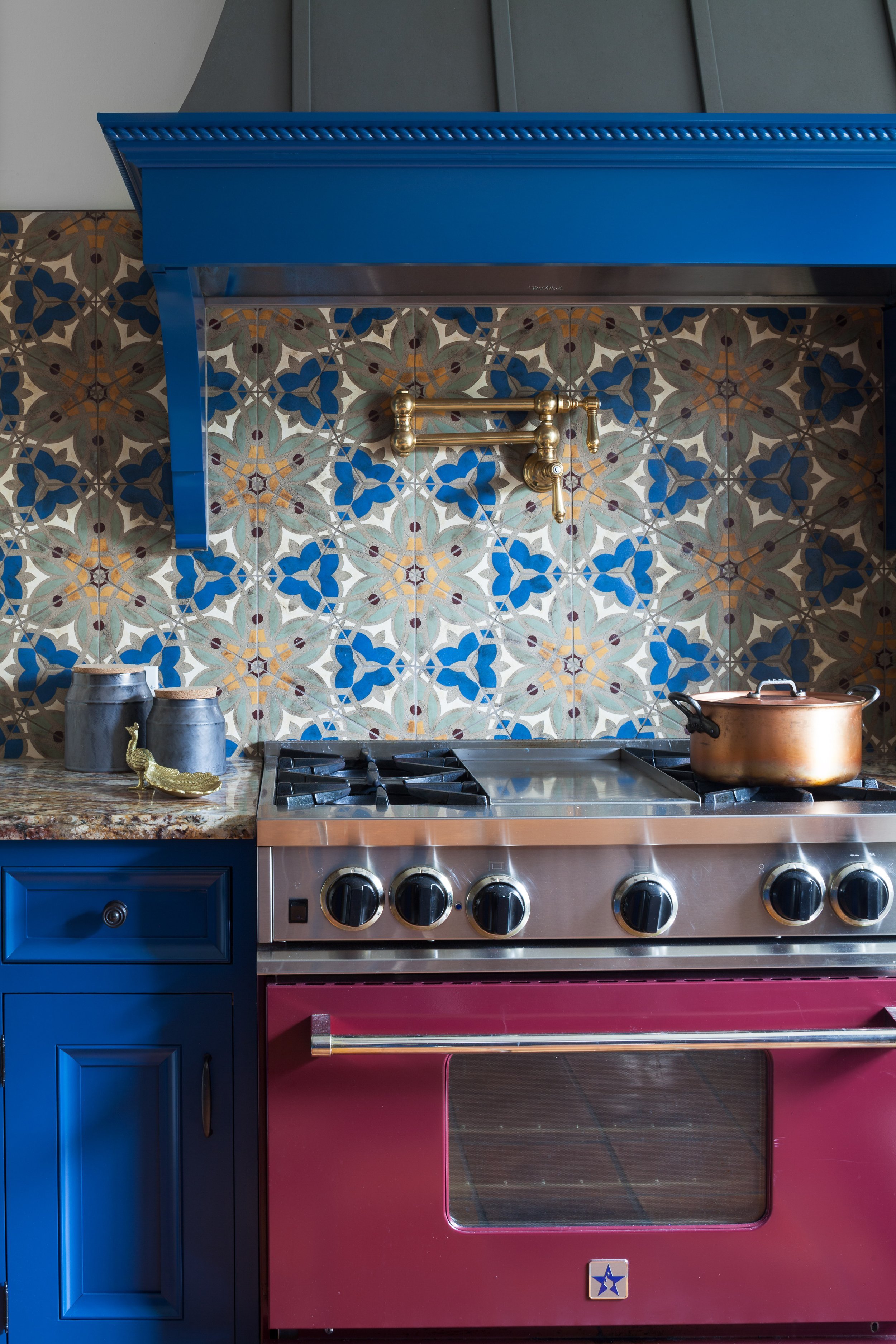 Photographer: Emily Redfield
"KJ Patterson is standout domestic artisan we love. She has stayed true the art of handmade tile through the years and has gained significant popularity. She developed her collection based on a project she worked on for Hearst Castle in California. KJ is an incredibly reliable go-to for color, pattern and durability." – Monica Lozano
Why Homeowners Should Hire an Interior Designer
There is just so much value in hiring an interior designer. If you're going to make the investment in quality tile, and into a project as a whole, it's incredibly important to have someone that can keep your project organized for the best results. A designer can compartmentalize your job, work with your contractor, ask questions about color + technical aspects, and create an irresistible end result tailored to your style + preferences.
In our experience, it's essential to have a designer come in with a big picture view and the ability to bring it all together from the tile to the lighting, the furniture and beyond. From the Decorative Materials side, we find incredible value in working with designers to understand color + theme and collaborating where it meets application + installation.
Photographer: Emily Redfield
Globally Inspired Materials
Decorative Materials began with a focus on cottage industry tile makers in the United States but has since expanded locally. Currently, we source our tile and stone from Portugal, Italy, Spain and beyond. Our goal remains to bring speciality artisans to the forefront of the interior design industry in Colorado and beyond.
When it comes to staying current with design demands, our global reach in sourcing plays a big part in our curation. Margot and Kirsten often look to Europe to stay up-to-date on design demand and what's emerging. At the forefront of design, Europe infuses the industry with unique, colorful and pattern-filled products to bring back to our Colorado tile showrooms.
Selecting Your Tile at Decorative Materials
A special thank you to Atelier for the amazing Tile 101 feature on the Journal! We're thrilled to work with the lovely team at Atelier and can't wait for the next project together! Check out Atelier's Shop Talk Part 1 and Part 2 on Instagram hit follow for more design tips from the best.
Looking for the perfect finishes for your next project? We are here as a resource and offer a vast selection of tile, stone and bath furniture to meet all your design needs. Whether you prefer bold color or calming neutrals, our globally sourced product offerings include something for everyone.
Visit any one of our Colorado tile showrooms, now including our new Design + Architectural Library in Crested Butte, to find the perfect material for your project. Contact us today to learn more or to request an appointment!