Case Studies in
Exterior Veneers
Case Study Categories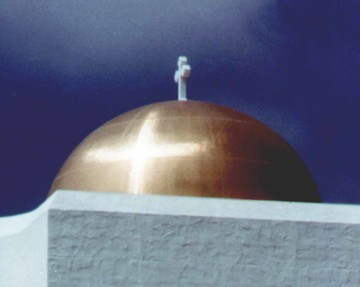 A gold tiled dome was constructed on the Greek Orthodox church, which unexpectedly the sun reflected off of the gold tile dome a magnificent shape of a cross. The gold tile dome failed and the challenge was how to recreate the dome and preserve the cross.
A 30 story hotel had two ceramic tile rainbow murals attached to the exterior veneer of their building. Some tiles have fallen off of the rainbow murals on the two sides of the hotel.
A 20 x 36 inch glazed porcelain tile was installed over the plaster substrate on the exterior walls of a 4 story condominium project. After about 90 days someone carrying a ladder bumped into the tile on the wall and the tile fell off.