Slow-Down in Home Sales Negatively Impacts Home-Goods Retailers
September 19, 2022 from Floor Focus FloorDaily News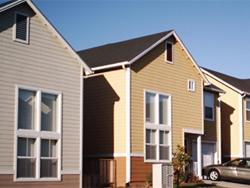 New York, NY, September 19, 2022 – "Falling home sales are rippling through the economy, providing a window into how rising interest rates can cool spending, hiring and growth," reports the Wall Street Journal.
"When people buy new homes, they typically buy a lot to go inside, including furniture, curtains, lighting fixtures and appliances.
"Such spending has slowed or fallen this year as many home buyers moved to the sidelines in the face of climbing interest rates and a shortage of homes to buy, according to government data and businesses.
"Sales declined in August from a year before by a seasonally adjusted 1.6% at furniture and home-furnishing stores, and by 5.7% at electronics and appliance stores, according to the Commerce Department.
"Furniture businesses have been cutting jobs in recent months, according to the Labor Department.
"'It's very bad if you're involved in the housing market' or a retailer of the kind of products people purchase when they move into a new home, like appliances, said Ian Shepherdson, chief economist of Pantheon Macroeconomics. 'All these things are triggered by transaction volumes, and I'm pretty confident that they're all going to take a pounding,' he said.
"This is bad for the sellers and their employees but is exactly the domino effect the Federal Reserve expects when it raises borrowing costs to combat high inflation. The central bank has lifted its benchmark interest rate this year at the fastest pace since the early 1990s and is likely to lift it this week and in coming months to restrain spending, investment and hiring, hoping that will slow inflation.
"Mortgage rates have soared in response. The average rate on a 30-year fixed-rate mortgage climbed to 6.02% last week, up from 2.86% a year ago, mortgage giant Freddie Mac reported Thursday.
"U.S. existing home sales fell in July for the sixth straight month, the longest streak of declines in more than eight years. They dropped 20.2% from a year ago.
"Inflation is proving stubborn so far. Although sales are down, prices for household furnishings and supplies–which includes furniture, bedding, curtains and carpets–rose 1.1% in August from July, the fastest monthly pace since January, and were 10.6% higher than a year before, according to the Labor Department. One exception in the category is appliances: Their prices fell in August from the prior month by the most in nearly two years.
"More prices could decline or rise more slowly if the sales trends continue."