July Retail Sales Flat from June but Up 10.3% YOY
Ausut 17, 2022 from Floor Focus FloorDaily News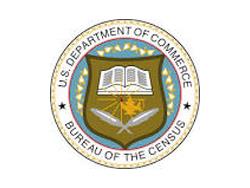 Washington, DC, August 17, 2022 – Advance estimates of U.S. retail and food services sales for July 2022 were $682.8 billion, virtually unchanged from the previous month but 10.3% above July 2021, according to the U.S. Census Bureau.
Total sales for the May 2022 through July 2022 period were up 9.2% from the same period a year ago. The May 2022 to June 2022 percent change was revised from up 1.0% to up 0.8%.
Retail trade sales were virtually unchanged from June 2022 but up 10.1% above last year. Gasoline stations were up 39.9% from July 2021, while nonstore retailers were up 20.2% from last year.
Related Topics:U.S. Census Bureau