Homebuilder Confidence Rose 1 Point to 45 in April
April 17, 2023 from Floor Focus FloorDaily News
Washin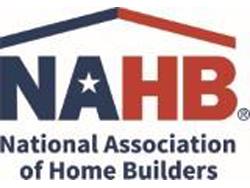 gton, DC, April 17, 2023 – Builder confidence in the market for newly built single-family homes in April rose one point to 45, according to the National Association of Home Builders (NAHB)/Wells Fargo Housing Market Index (HMI).
"For the fourth straight month, builder confidence has increased due to a lack of resale inventory despite elevated interest rates," said NAHB chairman Alicia Huey, a custom homebuilder and developer from Birmingham, Alabama. "Builders note that additional declines in mortgage rates, to below 6%, will price-in further demand for housing. Nonetheless, the industry continues to be plagued by building material issues, including lack of access to electrical transformer equipment."
"Currently, one-third of housing inventory is new construction, compared to historical norms of a little more than 10%," said NAHB chief economist Robert Dietz. "More buyers looking at new homes, along with the use of sales incentives, have supported new home sales since the start of 2023. And while AD&C loan conditions are tight, there is not significant evidence thus far that pressure on the regional bank system has made this lending environment for builders and land developers worse."
The HMI survey shows that the share of builders reducing home prices continues trending down, as 30% said they reduced prices in April, compared to 31% in March and February, 35% in December and 36% in November. The average price reduction in April was 6%, the same as in February and March but lower than in December (8%). The share of builders using incentives to bolster sales has edged up from 57% in February, to 58% in March to now 59% in April, but it's still lower than it was last December (62%).
The HMI index gauging current sales conditions in April rose two points to 51 and the component charting sales expectations in the next six months increased three points to 50. This marks the first time these components both returned to the 50+ range since June 2022. The gauge measuring traffic of prospective buyers remained unchanged at 31. This is the first time the traffic component failed to improve in 2023.
Looking at the three-month moving averages for regional HMI scores, the Northeast rose four points to 46, the Midwest edged up two points to 37, the South increased four points to 49 and the West moved four points higher to 38.