Floor & Décor Sales Rose 9.1% in Q1, Earnings Up 0.8%
May 10, 2023 from Floor Focus FloorDaily News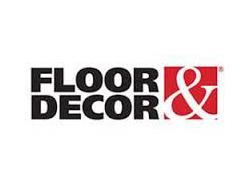 Atlanta, GA, May 8, 2023 – Floor & Décor reported a net sales increase of 9.1% to $1,122.1 million in Q1 2023, compared to $1,028.7 million in Q1 2022.
Comparable store sales decreased 3.3%.
In Q1 2023, net income increased 0.8% to $71.5 million from $71.0 million in Q1 2022.
Floor & Décor opened three new warehouse stores during Q1 2023, ending the quarter with 194 warehouse stores and five design studios.
Tom Taylor, chief executive officer, stated, "We take pride in these first-quarter 2023 earnings results as they demonstrate the continuing strong execution of our long-term growth strategies and our near-term agility in adapting to the significant year-over-year declines in existing home sales and broader macroeconomic challenges. As consumers prioritize value and savings, we are capitalizing on our low prices and value options, our trend-forward broad assortments, in-stock job lot quantities, and superior customer service provided by our store associates.
"We are excited about achieving another milestone in our company's history in May 2023, when we expect to open our 200th warehouse store, towards our goal of operating at least 500 warehouse stores over time. In the first quarter of 2023, we opened three new warehouse-format stores, and still intend to open 32 to 35 warehouse stores in fiscal 2023."