FCI Adds Don Finkell as Business Strategy Consultant
February 13, 2023 from Floor Focus FloorDaily News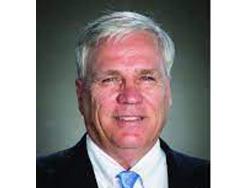 York, PA, February 13, 2023 – The Floor Covering Institute (FCI) has added Don Finkell as a business strategy consultant.
Finkell brings several decades of experience to the FCI and bolsters its portfolio of capabilities offered to global flooring clients.
Finkell became the CEO of Anderson Hardwood Floors in 1988 and built a business based on style and innovation before selling the firm in 2007 to Shaw Industries, part of Berkshire-Hathaway. He then became Shaw hardwood's CEO. In 2013, Finkell founded American OEM, a Tennessee-based wood flooring manufacturer operating inside a medium-security prison. In addition, Finkell has owned and operated plants in South America and worked closely with Asian manufacturers to design and source flooring products.
He is a past chairman of the Hardwood Federation, the National Hardwood Flooring Association (NWFA), and the Decorative Hardwoods Association (formerly HPVA).
Read our Focus on Leadership on Finkell.
Related Topics: NWFA Expo, Shaw Industries Group, Inc., Anderson Tuftex