Consumer Sentiment Declined 14.4% to 50.0 in June
June 24, 2022 from Floor Focus FloorDaily News
Ann A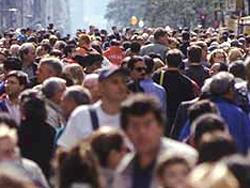 rbor, MI, June 24, 2022 – Consumer sentiment declined 14.4% in June to 50.0, according to final results from the University of Michigan Survey of Consumers.
This represents a 41.5% decline year over year.
"The final June reading confirmed the early-June decline in consumer sentiment, settling 0.2 Index points below the preliminary reading and 14.4% below May for the lowest reading on record," says Survey of Consumers director Joanne Hsu. "Consumers across income, age, education, geographic region, political affiliation, stockholding and homeownership status all posted large declines. About 79% of consumers expected bad times in the year ahead for business conditions, the highest since 2009.
Inflation continued to be of paramount concern to consumers; 47% of consumers blamed inflation for eroding their living standards, just one point shy of the all-time high last reached during the Great Recession. Since the preliminary reading, the Federal Reserve raised interest rates by 75 basis points, exceeding the 50 basis point hike that had been previously telegraphed.
The final June reading of the median expected year-ahead inflation rate was 5.3%, little changed from mid-month or the preceding four months. In contrast, long run expectations receded from its mid-month reading of 3.3% and settled at 3.1%, back within the 2.9-3.1% range seen in the past 10 months. Consumers also expressed the highest level of uncertainty over long-run inflation since 1991, continuing a sharp increase that began in 2021."