Construction Employment Rose by 7.7 Million in July
August 18, 2022 from Floor Focus FloorDaily News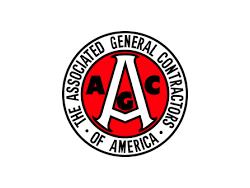 Washington, DC, August 18, 2022-Total construction employment moved up to 7,706,000 in July as both residential and nonresidential construction firms added jobs for the month, according to the Associated General Contractors of America.
Nonresidential firms added 18,300 employees including 4,900 at general building contractors, 10,300 at nonresidential specialty trade contractors, and 3,100 at heavy and civil engineering construction firms. Employment in residential construction-homebuilders, multifamily general contractors, and residential specialty trade contractors-increased by 14,100 between June and July.
Compared to July 2021, the construction industry has added 311,000 jobs, an increase of 4.2%. The nonresidential sector added 190,800 of those yearly job gains, an increase of 4.4%. Meanwhile, residential construction firms added 120,800 jobs between July 2021 and July 2022, an increase of 4.0%.
Related Topics: Associated General Contractors of America