Mohawk Industries acquires Vitromex and expands in Mexico
June 16, 2022 from Ceramic World Web Newsletter
The $293 million deal with Grupo Industrial Saltillo was signed on 3 June and is expected to close in the second half of 2022.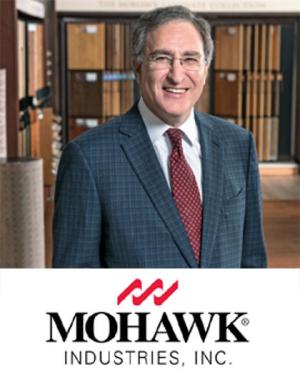 Mohawk Industries has announced the acquisition of Vitromex, Mexico's third largest tile producer, from Grupo Industrial Saltillo for approximately $293 million in cash.
Vitromex was founded in 1967 and includes four manufacturing facilities strategically located throughout Mexico, a wide product offering and a nationwide distribution network.
The company has built a leading position in the Mexican ceramic tile market and posted revenues of approximately $204 million in 2021.
Mohawk Industries is the global flooring leader and biggest producer in the tile segment. Following the agreement signed on 3 June (the transaction is expected to close in the second half of 2022 and is subject to the approval of GIS's shareholders), it will considerably expand its footprint in the Mexican market in terms of customer base, manufacturing efficiencies and logistical capabilities. This market presence has expanded significantly in the past decade thanks to the construction of a state-of-the-art facility in Salamanca and the development of a world-class organisation.
Mexico is a strategic and growing market, with total tile consumption in 2021 close to 270 million square metres and a value of $1.7 billion.
"Ceramic tile is the primary flooring utilized in Mexico, and the market has grown approximately eleven percent in pesos per year over the past five years," said Jeffrey S. Lorberbaum, Mohawk's chairman and CEO. "Combined with Vitromex, we will offer our customers a complete array of residential and commercial products at all price points with enhanced service capabilities. Vitromex is one of the most highly regarded brands in the Mexican market and is recognized as a leader in innovation and design. We are pleased to welcome their talented team into the Mohawk global ceramic business."
Mohawk Industries results in Q1 2022
After posting revenues in excess of $11 billion in 2021, the Calhoun, Georgia-based company continued its excellent performance in the first quarter of 2022 with net sales of $3 billion (up 13% on Q1 2021 as reported and 17.3% on a constant currency basis) and net earnings of $245 million.
These results exceeded the company's expectations with first quarter sales reaching an all-time record, confirmed Lorberbaum.
Specifically, the Global Ceramic Segment's sales increased 14.5% as reported (+18.5% on a constant currency basis). The Segment's operating margin was 9.4% as a combined result of pricing and mix improvements, productivity and higher volumes offset by rising inflation, largely due to the European gas crisis.
The United States ceramic business continues to improve its sales and margins by enhancing its product mix and implementing multiple price increases to cover inflation. US sales are also expected to benefit from providing an alternative to tile imports, which are increasing in price and experiencing shipping delays. Quartz countertop sales are growing rapidly, with capacity undergoing expansion at the Tennessee countertop facility to satisfy demand.
The ceramic businesses in Mexico and Brazil continue to post strong results, despite sales in the quarter being limited by low inventory levels. In Brazil the group plans to construct a new porcelain tile facility.
In Europe, first quarter sales grew as consumer demand strengthened and distributors increased inventory levels in anticipation of inflation. Commenting on the raw materials procurement issues caused by the interruption of Ukrainian clay supplies, Lorberbaum confirmed that the group companies had increased inventory levels before the invasion to avoid having to stop production. The higher-than-expected increase in natural gas prices was countered by increasing prices more than anticipated and by enhancing the product mix.