Consumer Prices Rose 0.9% in October, Inflation Hits 3-Decade High
November 10, 2021 from Floor Focus FloorDaily.net News
Washin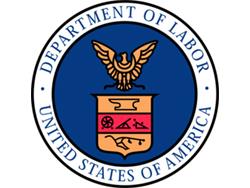 gton, DC, November 10, 2021-The Consumer Price Index for All Urban Consumers (CPI-U) increased 0.9% in October on a seasonally adjusted basis after rising 0.4% in September, the U.S. Bureau of Labor Statistics reported.
Over the last 12 months, the all items index increased 6.2% before seasonal adjustment.
The monthly all items seasonally adjusted increase was broad-based, with increases in the indexes for energy, shelter, food, used cars and trucks, and new vehicles among the larger contributors. The energy index rose 4.8% over the month, as the gasoline index increased 6.1% and the other major energy component indexes also rose. The food index increased 0.9% as the index for food at home rose 1.0%.
The index for all items less food and energy rose 0.6% in October after increasing 0.2% in September. Most component indexes increased over the month. Along with shelter, used cars and trucks, and new vehicles, the indexes for medical care, for household furnishing and operations, and for recreation all increased in October. The indexes for airline fares and for alcoholic beverages were among the few to decline over the month.
"U.S. inflation hit a three-decade high in October-rising at a 6.2% annual rate-as pandemic-related supply shortages and continued strength in consumer demand continued to push up prices," reports the Wall Street Journal.
"The Labor Department said the consumer-price index, which measures what consumers pay for goods and services, increased at the fastest annual pace since 1990. Inflation also topped 5% for the fifth straight month.
"The so-called core price index, which excludes the often-volatile categories of food and energy, in October climbed 4.6% from a year earlier, higher than September's 4% rise and the largest increase since 1991.
"Price increases were broad-based in October, with higher costs for new and used autos, energy, furniture, rent and medical care, the Labor Department said. Prices fell for airline fares and alcohol.
"Laura Rosner-Warburton, senior economist at MacroPolicy Perspectives, thinks the U.S. is entering a six-month period of unusually high inflation.
"'I do think we're moving into a new phase where inflation is broader and where things are going to get a little more intense,' she said. 'Part of that reflects that [supply-chain] bottlenecks are not resolved going into the holiday season, when a lot of purchases get made, and that the economy is doing really well, so you have strong demand. '"