Saudi-Led Oil Producers to Decrease Output, Increasing Oil Prices
April 03, 2023 from Floor Focus FloorDaily News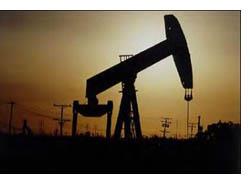 Washington, DC, April 3, 2023 – "A group of large oil producers led by Saudi Arabia said Sunday they would cut more than a million barrels of output a day starting next month, a surprise move that upset Washington and led to a jump in crude prices amid concerns about the global economy," reports the Wall Street Journal.
This event will likely raise raw material prices for the flooring industry.
"The output cut adds to a reduction of two million barrels a day agreed to in October by the Saudi-led Organization of the Petroleum Exporting Countries and a group of other producers led by Russia. Taken together, the output cuts amount to about 3% of the world's petroleum production taken off the market in seven months.
"The decision marks another moment when Saudi Arabia, once a reliable U.S. security partner, is setting energy policy at odds with Washington as the West confronts Russia over its invasion of Ukraine. The U.S. has sought to reduce revenue for Russia-one of the biggest oil and gas producers in the world-through sanctions and a price cap, but OPEC+ moves helped prop up crude prices in much of 2022.
"Russia nominally is part of Sunday's action but its output cut-500,000 barrels a day-was announced weeks ago and was likely involuntary, as the damage to its economy from sanctions and the war deepens. Russian officials said they were extending their production cut for the entire year. Russian government revenue has been squeezed, the country's biggest exports, gas and oil, have lost major customers, and the ruble is down more than 20% since November against the dollar.
"The production cut will hit an oil market that was widely seen as tightly balanced between supply and demand, meaning it could lead to a longer-term rise in prices. If higher prices last, they could stoke inflation and complicate decisions for central bankers, who are caught between trying to tame rising prices and propping up a teetering banking system.
"The White House doesn't view production cuts as a good idea at the moment given the uncertainty in the market, the National Security Council said in a written statement on Sunday.
"'We're focused on prices for American consumers, not barrels, and prices have come down significantly since last year, more than $1.50 per gallon from their peak last summer,' the NSC said. 'We will continue to work with all producers and consumers to ensure energy markets support economic growth and lower prices for American consumers.'"