Fed Announces Plans to Raise Interest Rates Mid-March
January 27, 2022 from Floor Focus FloorDaily News
New Y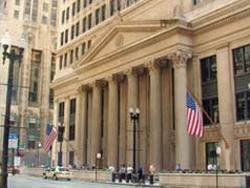 ork, NY, January 27, 2022 – The Federal Reserve signaled it would begin steadily raising interest rates in mid-March, its latest step toward removing stimulus to bring down inflation, reports the Wall Street Journal.
This is the first time interest rates have been raised since 2018.
"Fed Chairman Jerome Powell said Wednesday that the central bank was ready to raise rates at its March 15-16 meeting and could continue to lift them faster than it did during the past decade.
"'This is going to be a year in which we move steadily away from the very highly accommodative monetary policy that we put in place to deal with the economic effects of the pandemic,' he said at a news conference following a Fed policy meeting.
"Stocks sold off while he spoke, reversing big gains from earlier in the day. The S&P 500 closed down 6.52 points, or 0.1%, to 4349.93. The Dow Jones Industrial Average finished down 129.64 points, or 0.4%, to 34168.09 while the tech-heavy Nasdaq Composite Index ended almost flat, inching up 2.82 points to 13542.12. Yields on 10-year Treasury securities climbed as investors anticipated a more aggressive path of rate rises.
"Mr. Powell left the door open to raising rates at consecutive policy meetings, which are held roughly every six weeks. That is something the Fed hasn't done since 2006.
"'I don't think it's possible to say exactly how this is going to go,' he said. Earlier, Mr. Powell said, 'I think there's quite a bit of room to raise interest rates without threatening the labor market.'"